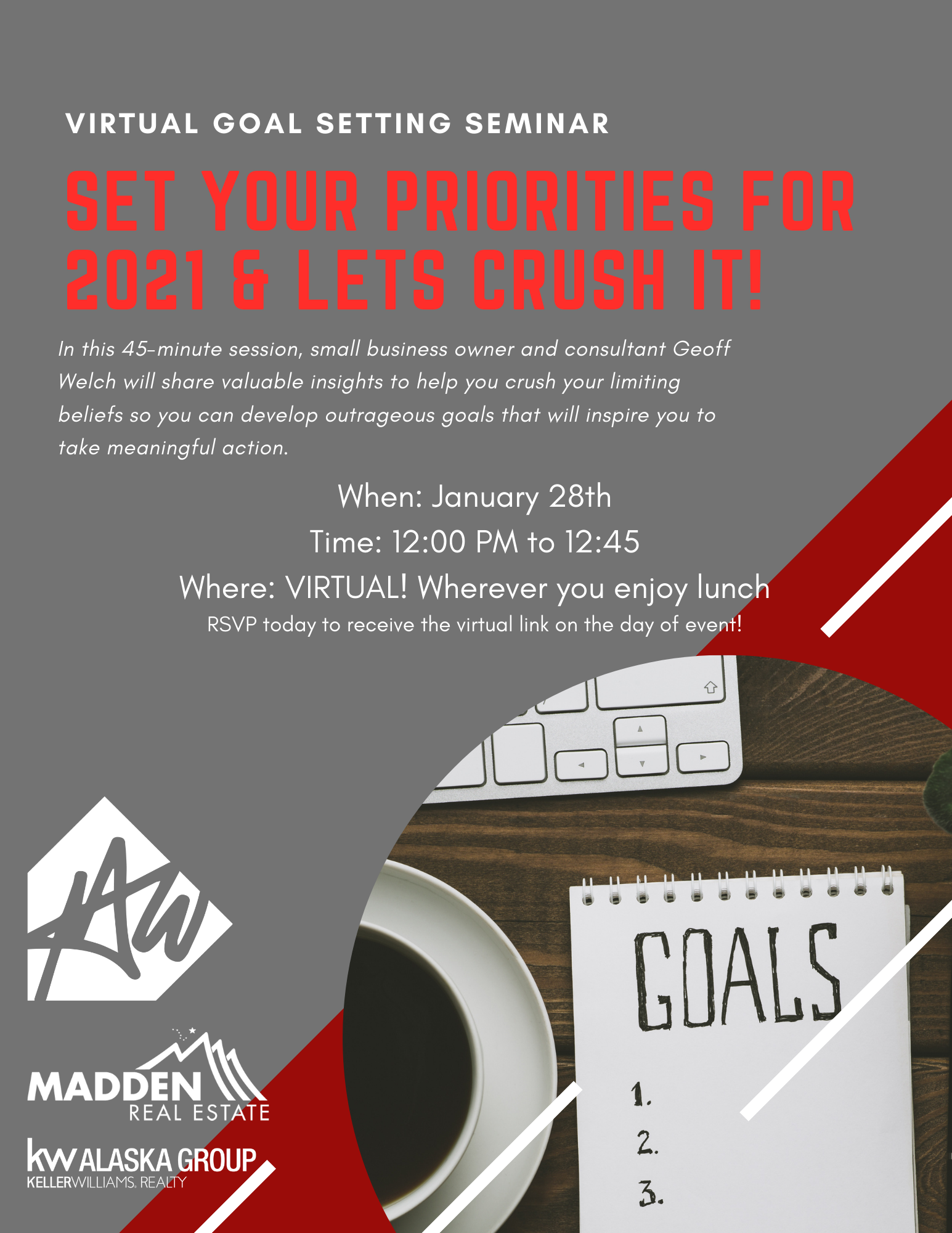 RSVP in the contact form below to recieve the virtual seminar link on January 28th!
Who is Geoff Welch:
We are excited to be partnering with Geoff Welch! Geoff is a small business owner in Fairbanks, Alaska & a true community leader. Geoff has spent years, sharing insights and observations garnered as a business owner and community leader to help others reduce the gap between where they are and where they want to be. He is a fresh perspective for anyone he speaks to when it comes to trying to take your life to the next level. He has taught many leaders in the Fairbanks community; specifically years as the Greater Fairbanks Chamber of Commerce Leadership Fairbanks Class Teacher, which takes up & coming leaders from MANY organizations and dives into a year long look at what it means to be a leader.
Check out his business page: https://geoffwelch.com/
We are so excited to get his perceptive on how to make 2021 a year of outgraeous goals & get ready to crush them!