Client Testimonials
Click to read letters from our raving fans:
Audio Testimonials
"We got phenomenal results - we had two competing offers before it even went on the MLS! Wes and his team always go above and beyond to tell you the truth. Wes is a very driven person and he wants to succeed. He has trained his team that way also. They are all about getting that house sold or finding the right home for the buyer. I've worked with him both buying and selling my house. The fact they work in a team environment, there's always somebody watching your back in every phase of the transaction, and that gives me a lot of comfort."
Video Testimonials
Written Testimonials
I would highly recommend the Madden Team for buying and selling of a home. They are focused on getting the sale done, for both the buyer and the seller, since I have been both and hope to buy my next home from them again soon! They can get houses sold!!!
Kerry Kirby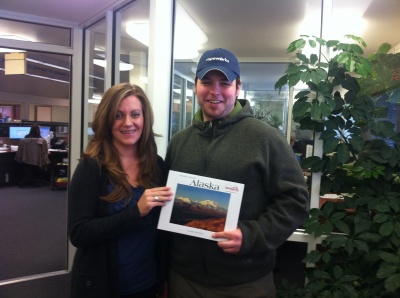 I would encourage anyone needing help with finding a property or home to use Madden. The team is extremely helpful and approachable which made buying a house less stressful and I look forward to working with them again.
Zach
The best thing about working with the Madden team was the "T E A M" concept. Everyone has a role and a purpose which increases the response and effectiveness of the process. "A great experience"!
Bryan McMahan
One hard working group that will find you the right home!
Charles Spencer
If you are serious about selling your house, get Madden!
Michael and Noel Robinson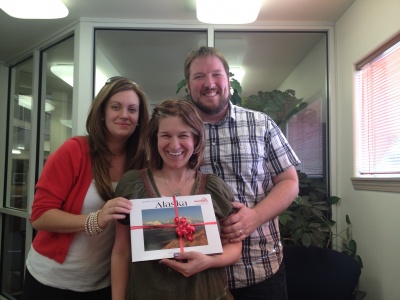 The front office staff is very personable & friendly, the staging & photography was essential & sort of fun, the realtors & coordinators were professional.
Pamela Anderson
This team is amazing! They are helpful, knowledgeable, and willing to do what ever it takes to get the job done.
Tayleah Conklin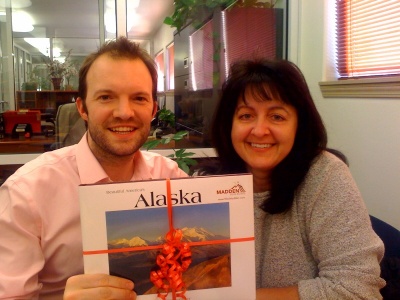 I would recommend the Madden Team for all of your realestate needs! They are very friendly and professional and they get the job done!
The Evans family
I was very pleased with my overall experience. I felt comfortable throughout the buying process and felt that everyone was honest and upfront about everything.
Kathy Larson
The team concept used by the Madden Team provides several professional contacts that can keep you updated and informed.
Judyth A. Wier
Without knowing anything about Madden Real Estate I began using their well laid out and informative web page. It could not have worked out any better! Brandon made the purchase of my home very enjoyable. He was very patient and forthcoming with his time and knowledge. If he didn't know the answer to a question I asked, he found out and promptly got back in touch with me. I'd highly recommend Madden Real Estate and have already!
John Heller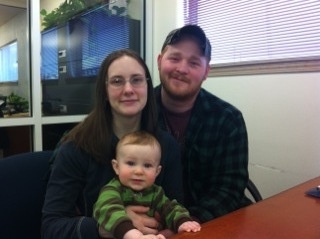 This was our first time buying a home, so it was important to us that we work with someone who was able to explain the entire process to us. This is where the Madden Team excelled. They were always able to answer our questions and were very patient with us.
Jennifer and Casey Hyatt
I have dealt with many realtors over the years and I must say the way that the Madden team worked together was, "to say the least" Breath Taking. All seemed to work well and keep the seller informed and once the offer was in they worked with speedy efficiency... Totally organized and professional...Well done team.
Bob Carpenter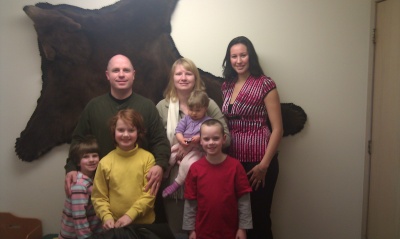 We have purchased four homes in the Lower 48, but our move to Alaska was by far the easiest because of the Madden Team's outstanding customer service. Our agent's responsiveness and willingness to go the extra mile to find a home that met our unique needs resulted in us arriving in Alaska to the perfect home for us and our four children. I highly recommend this team, which exceeded our expectations and will ALWAYS have our business.
Misty & Tom Mealey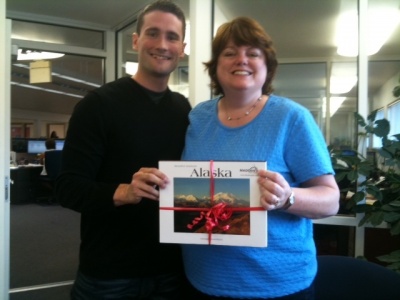 I highly recommend The Madden Real Estate Team. Buying a home is a personal and sometimes a difficult process. The agents are knowledgeable, enthusiastic and timely. They work as a team and someone is always available to answer questions. My favorite thing about The Madden Team is that you are treated like family.
Paige Metzgar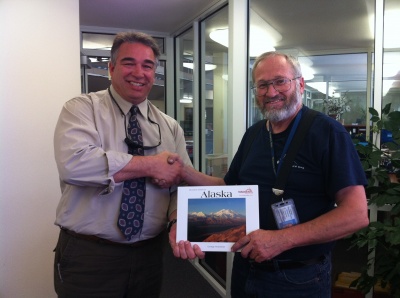 Buying a home is a wonderful experience, using Madden services will guarantee that your efforts receive the best results possible.
Michael Heit
I would recommend their services to EVERYONE! I couldn't have asked for anything else. The entire process was easy!
Traci Penfield
They were very pleasant to work with, quick to get things done and have great knowledge at everything they do!!
Michael and Christine Guzman
There have been a lot of people who I work for or who work for me that have PCSed and out of all the Realtors Wes is without a doubt the best.
Michael & Rebekka Sanders
I would highly recommend The Madden Team for all your home buying and selling needs. They are eager to please and take significant pride in their work. Thanks for all your hard work Madden Team!!!
Anonymous
Me and my wife had a wonderful home buying experience. There organization, professionalism, and efficiency is unprecedented. Our experience couldn't have been better.
Zach & Nora DeJane
I liked how in each step of the process we worked with someone who was very knowledgeable about that step!
Ann Lampshire
The Madden Team did just what they said they would do in a professional manner.
Tom & Linda Vice
We had a great experience with The Madden Team. Our buyers rep was always available to show us a house and answer all our questions.
Anonymous
I'd like to say thank-you for all yours and the Madden's teams help with buying the house. The effort and support that you and the Madden Team brought to the table was outstanding. Again thanks.
Jim Conkle
If you need a new home Madden is the way to go.
Jorey Basinger
The easiest and most exciting part of buying our home was working with the Madden Team. They were extremely helpful from finding our home to working wiht the bank to make the whole process easier.
Anonymous
This was my first house purchase and the Madden Team worked tirelessly at insuring we got the right house for us and did it while I was half a world away. The proficiency and dedication to taking care of our need enabled us to return from deployment and close on our new home two days later. If everything in life were handled with the attention to detail that Wes and his team showed us life would be good. 
Erik & Terrie Talken
The Madden Team is the hands down the best team I have ever had the pleasure of working with on selling my home. They were honest, helpful, knowledgeable and swift when it came to knowing the real estate business. I have worked with other companies in Fairbanks and this company has been the best. We'll never again choose another company. 
Susan Hernandez
Time efficient and smooth!!! 
Matthew Williams
If you're serious about selling your home, the Madden Team will get it done quickly and smoothly. From the comprehensive network to the professional staging and photographs, the Madden Team has everything you need to sell your home. 
Frank Canfield
The ninjas of the real estate market. 
Eric McNeil
I would recommend Madden Real Estate to anyone who is looking to buy a house in the Fairbanks area. As a first time home buyer I could not be more satisfied with my buying experience. I could tell that everyone that I came in contact with understood, and was willing to go above and beyond to find a home and then to close on it. And even though I only worked with a few people on the Madden team, as I walked through the door I was always welcomed and greated, usually by name. I don't think for a second that I would have received the same experience from any other realty office in town. 
Rachelle Reynolds
Thank you for making our home buying affair a very pleasant experience. We felt at ease throughout the entire process, and with much confidence knowing that we had a friendly and dedicated group of professionals by our side. I wouldn't hesitate to recommend the folks from Madden Real Estate to all my family and friends. 
Fernando Palacios
Madden Real Estate got results in record time and for our asking price; we would utilize their services again! 
Sarah Hall and Lee Weaver
The Madden team made buying our home very easy. They had all of the answers to our questions that we needed to make important decisions about our future home and everyone was very friendly. There was never any pressure during the entire home buying experience. If I ever need real estate assistance in the future, Madden Realty will be the first place I call!
Fred Rapp
The team is very knowledgeable and helped us with finding a new home that was perfect for us. They helped us to sell our old house quickly, finding a buyer within two weeks on the market! We are very pleased with the outcome.
Randy & Melissa Knight
I would recommend Madden Real Estate to sell your home due to their quick response to your needs and all the effort put into selling your home such as the stagers, the photographer, and the virtual tour they provide in advertising your home so it sells quickly.
Frank & Heather Mikesell
Madden Real Estate is the most efficient Real Estate team in the town.
Kelly Williams
We have already recommended your team to several people!
Don Nace
We had a great experience selling our house with the Madden Team. They were knowledgeable, enthusiastic, and efficient. They guided us through the complicated process with ease. We always felt like they had the best interests at heart. It was a very pleasant experience!
LuJuan Gibson & Robert Michalove
If you want to sell fast, go with Madden Real Estate!
Kirk Johnson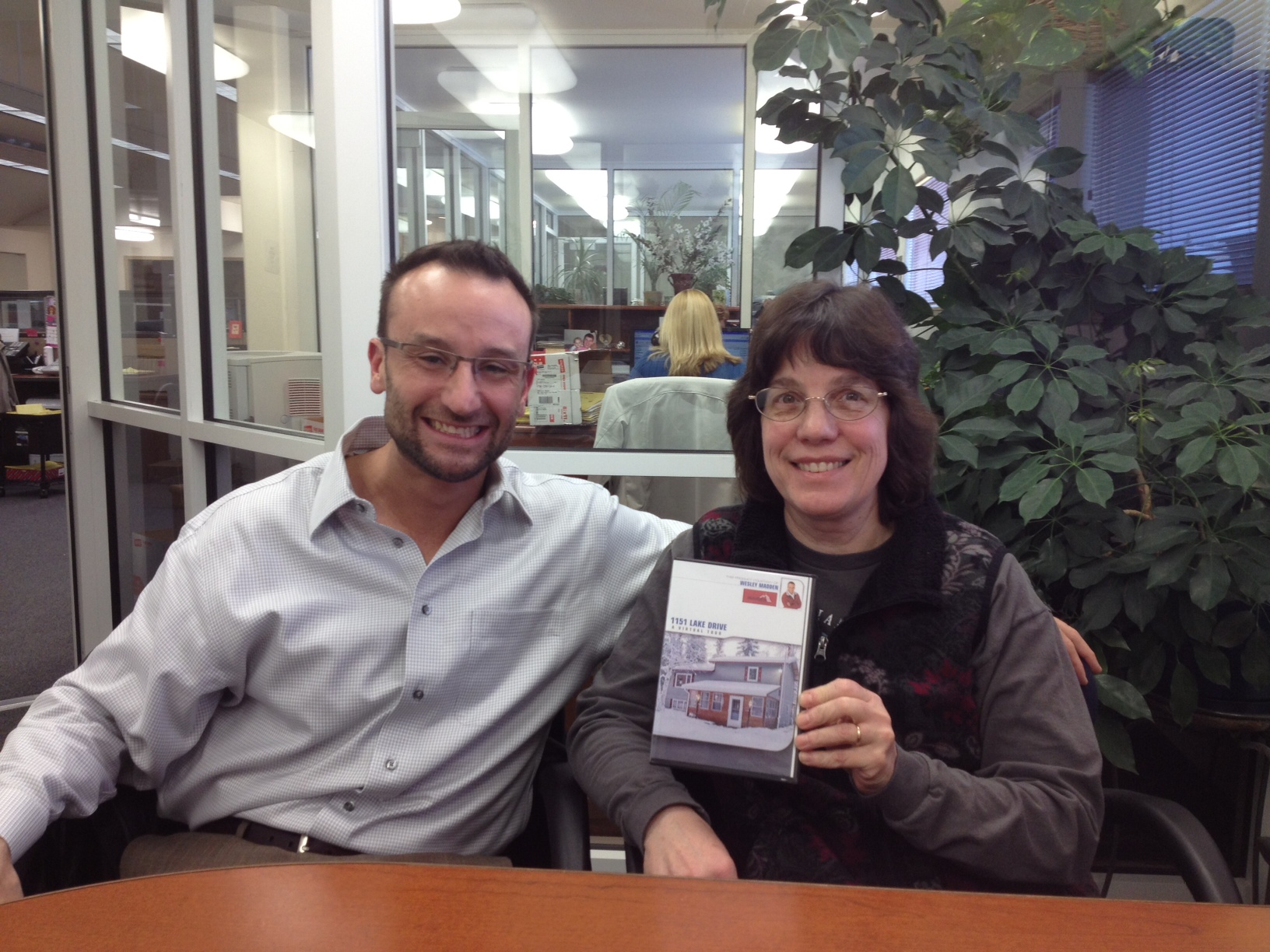 The Madden team helped us to sell our house in a very professional way. The stager, photographer, virtual tour, and all the planning by the listing agent were all top quality. We used a couple of the preferred providers for service work on the house, and they were very prompt in responding, as well as they provided us a top quality services.
Denise Price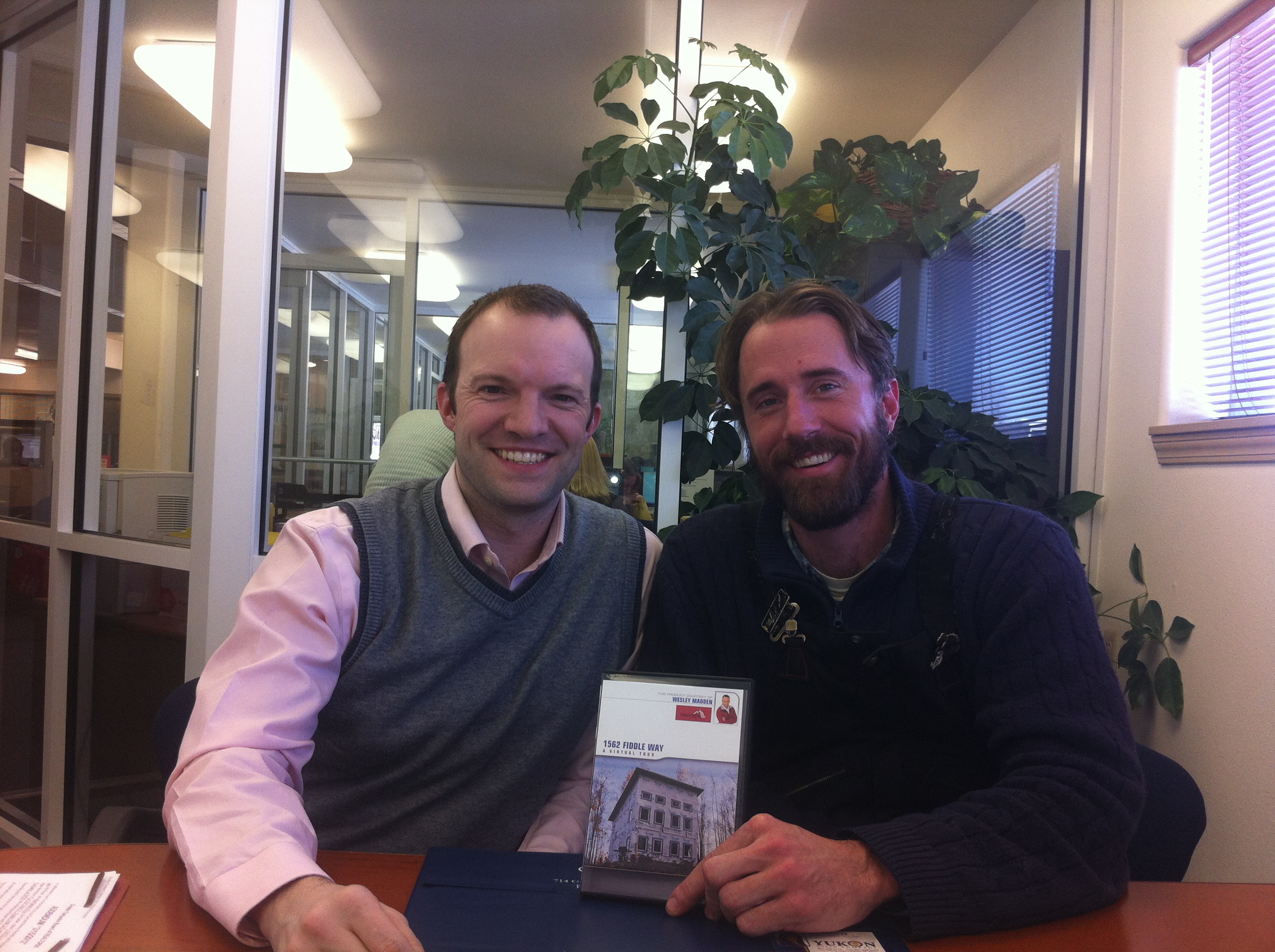 I was forced to sell my house in order to be closer to my kids. The house was half way finished and the market was not particularly hot. Joel worked with me to find how much I needed to get for the house and then found the perfect buyers. I got a great price for my house and the buyers get to finish my house and make money on their investment!
Nate Montgomery
The Madden Team was energetic from the onset. We had tried selling the property 2 times before and had given up. They were realistic in their recommendations and always carried through with all the details that came up as we proceeded in completing the sale. They were a pleasure to work with. 
Bill and Judy Steyer
The Madden team worked very hard to get our property sold. Communication was excellent and they responded to all our questions. Selling property long distance (we are in CA) can be difficult but the Madden team smoothed a lot of road blocks for us! I would recommend them to anyone wanting to sell property in Alaska!!! 
Tome Martin
I felt that Madden Real Estate was very positive in the ability to sell our home. They did an excellent job, and were able to find a buyer within 2 weeks. 
Nancy Guy
I liked the phone calls and e-mails giving dates when the house was shown, as well as comments from prospective buyers – both good and bad. The weekly charts were informative and encouraging. The photos of our house, both inside and outside, were great.
Pat Turner

My husband and I would recommend the Madden team to everyone selling or buying a home because of the wonderful service and professionalism!
Breanne & LJ Barr
The Madden Team was energetic and can do from the onset. We had tried selling the property two times before and had given up. They were realistic in their recommendations and always carried through with all the details that came up as we proceeded in completing the sale. They were a pleasure to work with.
Bill and Judy Steyer
The Madden team helped my dream house become a reality.
Edand Linda Reuther
Don't waste your time shopping around, go to the Madden Team and get it done! They were first class to work with.
Aaron Burmeister
Madden Real Estate works well together as a team and also works well with the outside support team to make it all happen. If I need a realtor in the future, I will use Madden. If anyone asks for a referral, I would recommend Madden!
Ray Grenier
The Madden team was very professional and efficient in marketing my home. I highly recommend them!
Denny Jolly
Clients can expect the best customer service throughout the entire process: house hunting, negotiating, and closing. There truly is a team process at Madden, and the team is committed to serving the interests of the client - not their own agenda.
Sue Rohweder
The Madden Team was great! They were knowledgeable & highly responsive to our needs. Thank you!
Ann Kjera
We were purchasing our first home and felt like it was super easy. Not only did we not live in the area but we lived in Missouri and never have been to North Pole before. The Madden Team did a great job by helping us with useful information on just about everything we would need to know. They really made us feel as we were the only customers they were dealing with, even though we know there are several others they were working with at the time.  ~Amy & Sean
Amy and Sean
A real estate transaction is an emotional event. By having a knowledgeable buyers' agent, I felt confident that the "business" of the transaction was upheld. Top notch  ~TRC
TRC
These guys know their stuff! They made buying my first house virtually stress free!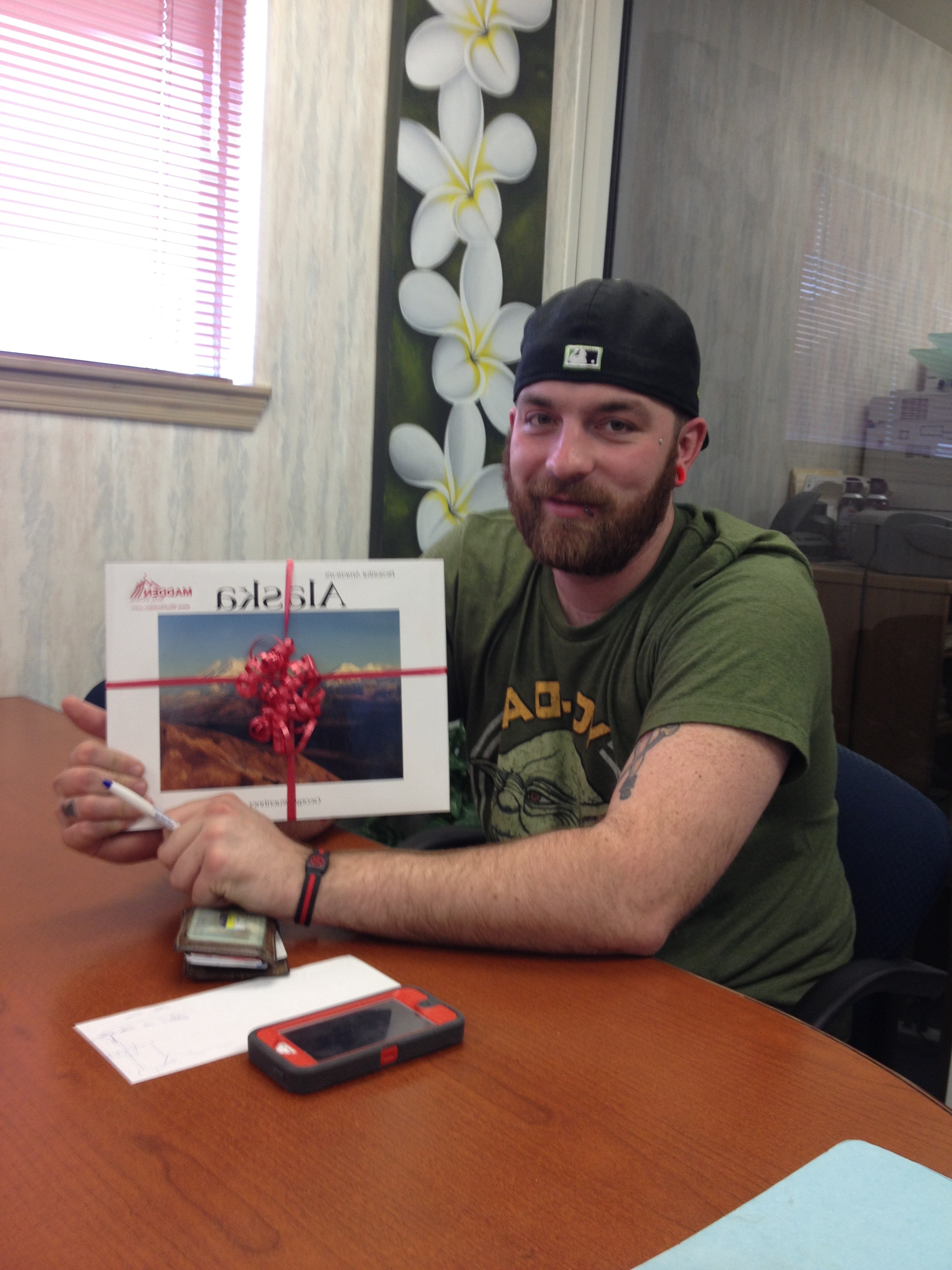 Ryan Campbell
Super experience with Ariel Gallemore! she helped me navigate selling my house. It was my first time selling and she was so patient and kind to me, I truly appreciate her professionalism and understanding! I would recommend her and Madden TEAM to anyone selling or buying! A whole hearted THANK YOU!!
Mrs. Baker
We sold our home through Madden, and Purchased a home through Madden at the same time. Their knowledge, skill and overall ability to sevice the customers in every step of the process was top of the line.
Scoot and Jamie Boyle
I recommend working with the Madden Team because of the friendliness of the staff and how they make the home buying process a wonderful experience. They do everything they can to make sure everyone is happy in the end!
Christopher & Lindsey Massengill
Madden Real Estate was a pleasure to work with. Their staff was professional, helpful, and knowledgable. Time and time again, the went the extra mile to help in our tough situation. Their friendly staff makes you know that they are thinking about you and your family.
Emily White
The entire company are professionals to the end will do everything they can to meet your need and ensure you get the best deal possible.
Robert Phelps
Very knowledgeable and caring, puts tons of consideration into helping families out to find what is the best home.
Anonymous
I couldn't ask for a more knowledgeable group of people to help me find the best Alaskan home that fit my family thanks again
Evan Bennett
The Madden Team can professionally and efficiently aid both sellers and buyers in their home sale or purchasing task. I can wholeheartedly recommend them to you! 
Keith Kurber
Had a great experience and would recommend. We sold our house and moved out of state while doing so. Not only did they find a buyer within one week we had 3 people interested. Ariel and her team find the best offer for us and from pictures to out of state transactions, signatures and so on they been great!
Mr. Mohjo
There is no I in Team at Madden Real Estate. Great crew that works together in the best interest of their clients.
Anonymous
It was a wonderful, stress reduced transaction. The help and availability was more than expected. The Madden Team was very professional and quick in resolving issues that arose during the buying process
Michael LaDocueur
Brittany Jackson is so awesome. She was very professional, informative, and just all around pleasant and beautiful spirit. She was very helpful along the way with everything, and always gave honest advice as well as feedback! Keep up the good work.....it was a pleasure to meet you and a blessing to have your help in this process! My family loves our new home!
Mrs. Kent
This was the second time buying a house and the process with the Madden team was fantastic. Our Realtor was always available if we had questions or concerns and went above and beyond what we were hoping for. I would recommend Madden to anyone looking to buy a house
Robert Grimsley
The sale of this home was in tough market. Mix of services provided was excellent. I've only worked with one realtor in past who handled transactions this well. 
David Porter
They had no problems telling if the property was bad or not. They were very straight forward and honest.
Daniel McFarland
Greg is amazing.......I will come back to him in the future......he is very clever and aware of the tiniest details involved.......I am very pleased with the complete process.....From start to finish the Madden Team is all you need.....sleep easy, all is being taken care of.......Thank You
Jo Ann
Is was very easy from start to finish. No major hiccups along the way so we felt this was great service.
Anonymous
Can do attitude and no house that can not be sold in a timely manner.
Steven Smith
Working with Greg was easy it was like working with a family member. He understood our wants and needs.
Anonymous
The Madden team was very helpful in helping me throughout the home buying process.Prompt. Polite. Helpful. Advocated in my best interest.
Anonymous
To anyone considering purchasing land in AK, I would highly recommend the Madden Team. Although I was familiar with the area where my land was, I was inexperienced in the process of how to acquire real estate. Jewel, then Randi, to the rescue there! My situation as an out-of-state buyer may not have been what they were used to - a single mom from PA wishing to own a little piece of AK - but I felt as if they really 'listened' and gave of their expertise to make my dream a reality.
Laurie Lees Strickland
The Madden team sold a piece of recreation property for us and a year later marketed and sold our home. We experienced a caring and efficient team on both occasion.
Anonymous
They made me feel as if I was there top priority
Anonymous
The Madden team was so helpful! This was my first home purchase and I feel I was in the best hands. They always went out of their way to get me up to date information and to make sure I understood each process of the purchase. They even recommended a restaurant for me in Anchorage when they knew I was taking a trip for a weekend away - and they checked up to see if I was able to check it out and how I liked it. They really do care about their clients for more than just a purchase.
Jennifer L Cooper
I had the pleasure of having Madden Real Estate and their agent, Brandon Phillips, as my real estate agency for the purchase of my new home this past May. This is my third time working with a real estate agent, and the third time was indeed a charm! Brandon did a great job and the Madden Real Estate team make for a significantly smoother, hassle-free, and transparent real estate process.
Mr. May
Brittany Jackson helped my husband and I purchase our first home in North Pole, Alaska. She was always available and able to answer any questions we had and made the whole process much easier! She is kind and listens to your wants and needs and does the very best at helping you achieve those.
Miss Mazzola
Brittany was amazing! We were looking for our first home and not only did she find us the perfect one, she also connected us with a mortgage broker who helped us with the financing. Brittany was very responsive, professional and incredibly patient with us. We have the perfect home at a great price thanks to her.
Miss Pena
The Madden Team moved me and my family into our dream home in the most timely manner. Probably made us the happiest people around!
Catherine DeMars
Sold my house in less than a week! Personable, friendly, honest, and eager to get you the best deal possible. Brandon Phillips went above and beyond to make the process simple and easy. Next time I'm in the market I will be using Brandon again!
Mr. JB
Great experience with Justin and the Madden team! I highly recommend you give a call to Justin Heminger if you want to sell you home quick and at a great price. Excellent service and very proffesional! We listed our home with Justin and received a great offer within the first 30 days. Thank you Madden!
Mr. Leon
We are so thankful Justin referred us to Megan at Madden Real Estate. She set us with a home on the Coming Soon list, and we were able to get it before it went on the market. The best part was that we didn't have to compete in a market as hot as this. Melissa helped us stay informed throughout the process, which was amazing. Communication was fantastic! Thank you Madden Real Estate!
Meryeme
The Madden team did a wonderful job, they really helped throughout the whole house buying process and made things really easy and made the whole experience exciting. I would highly recommend them! I liked that we were kept in the loop on what was going on with the closing process. I also liked that questions were answered very quickly.
Jessica Tippett & Corey James
Meekala's the best and most trustworthy business partner i have ever worked with. I have used many real estate companies selling previous homes and was always iffy about who to trust and who i think will make the best decisions for ME but in the case of her i haven't doubted her techniques once.
Miss Klages
During my recent land purchase, Greg was professional, conscientious, and supportive.  Therefore, I would highly recommend him as a real estate agent.   If another real estate need should arise, I won't hesitate to call on Greg again.  
Beth Jones
My experience with the Madden Team was one characterized by a professional enthusiasm and willingness to work with me to make my home buying dreams a reality. They mitigated the stressful side of the business and allowed my family and me focus on finding the home perfect for us.
Patrick Daniels
Friendly staff, easy to work with and great communication! Highly recommend choosing the Madden Team! So easy to work with. Great communication. Couldn't have had a better team. Would use them again. Our house sold super fast 
The Donovans
Sam Oxman is one of the most honest, trustworthy people I know. I call on him for all my Fairbanks real estate questions and needs. Highly recommend!
Amber
Friendly, flexible, knowledgeable staff. Buying a home can be very stressful but Cassandra was great and really helped make it a more enjoyable experience! Overall great experience.
Anonymous
I highly recommend KW/Madden Real Estate because it is a Team oriented business that has built its success based on that concept. The Team is not only the people working under the KW/Madden banner but also encompasses the partners they have to assist the propery buying or selling process, ( such as the inspectors, the appraisers, the financial banks and the title companies) that insure that at the end of the day your real estate experience is a sound, legal and enjoyable one. This Team is assembled for the most important Team members, which are you the clients, many who rely on this Team every day. I know this very well because my son, Sam Oxman, who has worked for KW/Madden for a long time has always taken great pride to be part of this Team. He has educated me from day one how this business has always been based on the fact that teamwork is the heart of their success. Sam Oxman sees his clients as the friends and neighbors that make Alaska the home he is so proud of and is always there to help in any way he can to have them feel the same way. SAM OXMAN is a KW/MADDEN name you can count on for all your real estate needs.
Mr. Ozman
We bought our house back in April and I would 100% recommend Rick Hinkey as a buyer's agent. He is professional, knowledgeable, and very committed to his clients' experience and outcome. If you're looking to buy, go talk to Rick at Madden!!
Alex Kiely
This was the second time buying a house and the process with the Madden team was fantastic. Our Realtor was always available if we had questions or concerns and went above and beyond what we were hoping for. I would recommend Madden to anyone looking to buy a house
Robert Grimsley
Working with Sam Oxman is always a pleasure, Sam is a local so he knows what a good deal is and where to find it. Most of all Sam knows his customer and what I am looking for so that is why I like to work with your company, its because the "OX" works there.
Mr. Hoff
We were skeptical at first. However, the business culture of the Madden Team SURPASSED our expections. From start to finish the customer service, communication, and dedication to the customer (Buyer and Seller) was Superior.
Scott and Jamie Boyle
I trust Sam Oxman with all my family real estate needs in Alaska. He's well known and connected in the community, knowledgeable as a life-long Fairbanksan, and will work any and all hours to deliver results. I wouldn't buy or sell a property with anybody else!
Mr. McGill
If you're looking for a realtor who goes above and beyond, look no further than Sam Oxman. He came up with creative ways to help me sell my home and the Madden Real Estate team took the time to explain all the tricky stuff when helping me find and purchase the home I love and live in now! Sam Oxman and Madden Real Estate should borrow that one insurance slogan- because you really feel like you're in good hands!
Mr. Chausse
Looking for a home while living in the lower 48 was a daunting endeavor. I didn't know where to begin and when I was connected with Sam he set my mind at ease. He was extremely responsive, professional and full of useful knowledge on the area. Sam Oxman as well as the Madden team has made my transition into my first home as simple and easy as It could possibly be. He was attentive to my needs, patient when I was specific, and overall a generous and kind spirit to have around through the midst of a global pandemic and searching for housing. Responding time was not just thorough but also more rapid than expected! I look forward to my experience in my new place and I encourage those who are seeking a house to utilize this company! Thanks for all your help!
Miss Gladden
Douglas Vonder Haar is extremely caring, attentive and professional. Doug cares about his clients and that shines through his attention to your budget and personal preferences and needs. He's the realtor for you if you need a home in the Fairbanks area!
Miss Haven
Gary Gallemore was our agent for buying a home and he did an amazing job. He helped us find our home here while we were in a different state and in the middle of selling a home. We were very surprised when he found exactly what we were looking for. When we got to Alaska we saw the home and automatically were in love. So was our family. Melissa was the assistant who helped us with any questions we had throughout the whole process and paperwork. Melissa and Gary were always there for us to help answer any questions (and we had A LOT). We highly recommend Madden Real Estate and if we could put 10 stars on this review, we would. Gary and Melissa made this home buying process the best
Miss Watkins
Great place to contact if looking for a home. Brittany Jackson was the realtor that helped me out she was wonderful. Brittany let me know what was available and listen to the details of what was important to me in my new house. I would highly recommend this company and Brittany as your agent. You can tell she cares about her clients and wants to make sure they are satisfied with there purchase. She kept me in the loop every step along the way. Thank you Brittany for doing such a wonderful job.
Miss Schacht
I cant say enough good things about the Madden Team. My realtor Ariel Gallemore was so knowledgeable and really helped me throughout the whole process. Even with my Rollercoaster emotions she stayed by my side, stayed calm and found the solutions to each hurdle. I will definitely recommend her and the Madden team to anyone and everyone. They are the best!
Miss Guardado
The Madden Real Estate Team assigned to our home sale make it possible to sell and achieve closing for our home at, or above, our asking price and in record time.
Charles and Marvilla Davis
Working with Brittany at Madden has been so smooth and easy. This has been our first experience selling our home and she has been incredibly responsive with the millions of questions we have fired her way. She is consistently positive but realistic during the process to which we are ever grateful for. Having a such a hardworking and professional relator that is backed up by such a great team has left us certain we are in more than capable hands. Every part of the process from home repairs to the photos and the showings have been handled with ease by a team that clearly knows what they are doing and that has been a huge comfort during this process.
Miss Craig
When i decide to sell my house and needed the right kind of help with it, i went to Madden real estate. That was when i was introduced to Ariel Gallemore. I would never imaged how stress free this could be. Ariel was always there to answer my question about anything. She was so informative and really made me feel like family. I would recommend her to anyone. Hands down best experience with this whole process.
Miss Maddy
When we started the process of looking for a house it was very daunting. Gary made us feel very supported and took a lot of the stress away. He sent us listings as soon as he saw them, and took the time to look through each property with us with the care and honesty of a friend. He even made time on holidays to come out and house hunt
Mr Zheen
I listed my property with Justin Heminger and from the moment I walked in the building I was greeted with friendly faces and prompt professionalism. I wasn't inside for more than a couple minutes before Justin came out of his office and greeted me with an excellent handshake and an invitation to his office. Being how this had been my first experience selling a piece of real estate I had a plethora of questions to ask, some of which I'm sure sounded a touch ridiculous, but every one was answered completely with sound logic and showcased his excellent grasp on all things real estate. Within a day I had my property listed and it sold within the time I had asked him to get it sold by, and the best part of all is that with Madden Real estates excellent marketing it even sold for more than I was expecting!! I 10/10 recommend Madden Real estate and don't forget, ask for Justin.
Mr. Nau
The Gallemore group and Payton with Madden were wonderful! My house sold quickly and the whole process was professional and as easy and low stress as it could possibly be!!! I would recommend Madden to everyone!!
Chandra D
The Gallemore Group sold our house quick and easy! An unfortunate basement flooding event caused us to have to rely on the team for help with restoration and repairs. Their efforts, especially those of Melissa, helped keep the sale on track!
William K
We started working with Gary for a few years. He was trying to sell our house and of course we were not ready. September 2021 rolled around and it was finally time. Not to sell, but buy. We looked at a few homes always finding something that wasn't right. But we could make do. BUT did we want to do that??? In December 2021, late Friday evening we received a link for a house and Gary said I think I found it. All we had to do was look at photos and we knew this was the house. Very next day first and only buyers to view home we saw the house and yes we put an offer quickly) fingers crossed hoping no others tried to beat us out. Offer was accepted and next thing we know we are buying our forever home. Yea we did everything backward. Bought first sold second. In March my home went on market by April we had an offer. Working with the Gallemore Group ( Gary, Ariel, Fritzie, Payton, Jessica and Melissa) were rock stars. They stayed in touch with both buying and selling. Always had answers to the many questions we had. Highly recommend the Gallemore Group they truly take care of you and for us become friends. Thank you so much for your effort and sticking with us. You all are awesome and truly care about your clients. Thank you. John and Laura Powe
John P
I'd highly recommend Brittany and Melissa to help navigate the trials and tribulations of finding and closing on a house in the Fairbanks area. They were very hands on and helped us find a house from 5 thousand miles away, and patiently explained the process every step of the way. There wasn't a "dumb" question, although we felt like we asked many of them. For the most part, it was a painless process all due to them.
Bethany H
Working with the Madden team was an above and beyond experience. 100% stress free, Madden took initiative in a prompt and professional fashion. And the entire process fell into place with out a single hurdle. We really got more than we expected in every way possible.
Aarom M
Seriously can't say enough good things abut Madden Real Estate. Brittany worked with us for nearly a year to help us find the perfect house and through it all she was amazing--responsive, honest, and super fun to work with. Because we were selling a house at the same time, it could have been incredibly stressful, but Brittany, Melissa, and Jessica made the process easy and enjoyable. Not that I ever plan on moving again, but if I do I hope I have these three on the case-excellent service and just really kind and professional people.
Heidi K
Madden had a piece of vacant land of mine for approximately 240 days, and then they put Ariel Gallemore on my account. Within 3 weeks I had not only received offers, but received one very close to asking price and took it! Highly recommend Ariel. She is aggressive in sales tactics, and also very polite and communicative. If anyone from Madden is reading this, you have a star player on your team in Ariel!
Paul K
Without any stress and with enthusiastic service thru Madden Real Estate representatives Greg Merdes and Melissa Garwood we sold our home in just 6 days! We were confident in the process as we worked our way to closing and received valuable instruction and professional help from our Selling Representative Greg Merdes. We would not change a thing about our experience. Thank you ALL at Madden Real Estate! We value and appreciate your excellent service!
Kathie G
I am currently working with Greg Merdes to sell my raw land in Fairbanks. He was prompt in responding to my emails when I began to list it. He walked me through it all. Bonus it was all online which made my life easier. He has kept in touch with any details that pop up. I am looking forward to when it does sell- I know it will run smoothly. Happy with my service thus far with Madden's team and Greg Merdes in particular.
Mr. S
My first experience with the Madden team has been amazing! Greg Merdes was very detailed and informative throughout the whole process. He explained what to expect so there are no surprises. This transparency is much appreciated! Megan Williams knocked it out of the park! She was on top of coordinating all that goes into getting a property listed and can't express how talented and prompt she is. Highly recommend the Madden team wether buying or selling.
Hill S
Peter Dally was the realtor that we had and he was awesome. He answered every question and was very thorough when looking at the houses for us.
Mr Hastings
Working with Walden Madden Real Estate was an excellent experience! Moving to Fairbanks from out of state was intimidating but they were helpful, honest, and made the process smooth and easy as possible. I recommend anyone in the market to buy a house to use Madden, you will not be disappointed!
Miss Beavers
My wife and I are located in Minnesota and we were lucky enough to work with a couple of gals at Madden that we can't say enough about. Stacy Harvill and Melissa Garwood are second to none in our book! If you're looking for land in Alaska these girls will get it done for you! Thanks to Stacy and Melissa we own a piece of Alaska! A dream come true, and these girls helped make it happen! If you're looking for a company that treats you like you matter this is the one! Our calls, concerns, and questions were answered promptly, and thoroughly. If you want five-star quality take your business to Madden and don't forget to ask for Stacy and Melissa! Thanks for making our Alaska dream come true girls! Bill and Brenda
Mr Falkowski
Gary and his team went above and beyond to help me find the right home. He showed me maybe a dozen homes and fielded all of my questions. I finally found my home and feel very good about the decision thanks to him! Thanks Gary and the rest of Madden Real Estate for all the help!
Mr Smith
It was an absolute pleasure working with the Gallemore Group! Gary and Ariel quickly found us a home that perfectly fit our growing family, and the entire home buying process was seamless. My wife and I especially appreciated them going to the extra mile and working with our difficult schedule to make things as easy as possible for our family. Melissa and Payton on the administrative team were clear with their communication and solved any hiccups in the process removing any worry we may of had. Fritzie as well was a star and ensured any extra assistance we needed in preparation for the move was scheduled well in advance! Thank you all again for all of your help, it was an absolute pleasure!
Mr Pack
Working with the Madden Team has been a good experience, I recommend Gary and Ariel who make a excellent duet in home buying or selling. They listen to our needs and concerns in a timely manner. My home in North Pole was ready to sell in place and given the proper care, the listing agent Fritzie, did fantastic job and a excellent communicator. On top of the Madden staff working as a team Melissa, Stacy to name a few, all were reliable in making improvements and meeting the success in the end.
Mr Man
Professional group of folks who work well together and are hard focused on serving the customer. Chick was the broker we selected and his personality fit well with us. When unavailable due to travel, Stacy Harvill filled in and assisted Chick in keeping the machine well oiled. Melissa was wonderful in coordinating between the buyers agent and us for necessary inspections and other important documents. Very pleased with the service we were provided and would be happy to use Madden Realty again, if needed.
Mr Godfrey
Peter Dally was a champion in finding exactly what I was looking for, at a very good price. I was most pleased with his quick response to calls emails and text.Melissa was equally responsive and professional.
My Traynor