Welcome to North Pole Alaska,
Your One Stop for Homes, Information,
and Real Estate in North Pole.
If you are new to North Pole, Alaska, or if you are just visiting, you'll be pleasantly surprised at how many things you can do to fill those long winter days. North Pole, a short highway drive from Fairbanks, is not actually located at the magnetic North Pole, but is a town where Christmas lives year round.


Every visit to North Pole should include a trip to the Santa Claus House. Be sure to allow plenty of time because
this is an experience that can't be rushed. A year-round attraction, the Santa Claus house offers every kind of Christmas decoration and theme imaginable.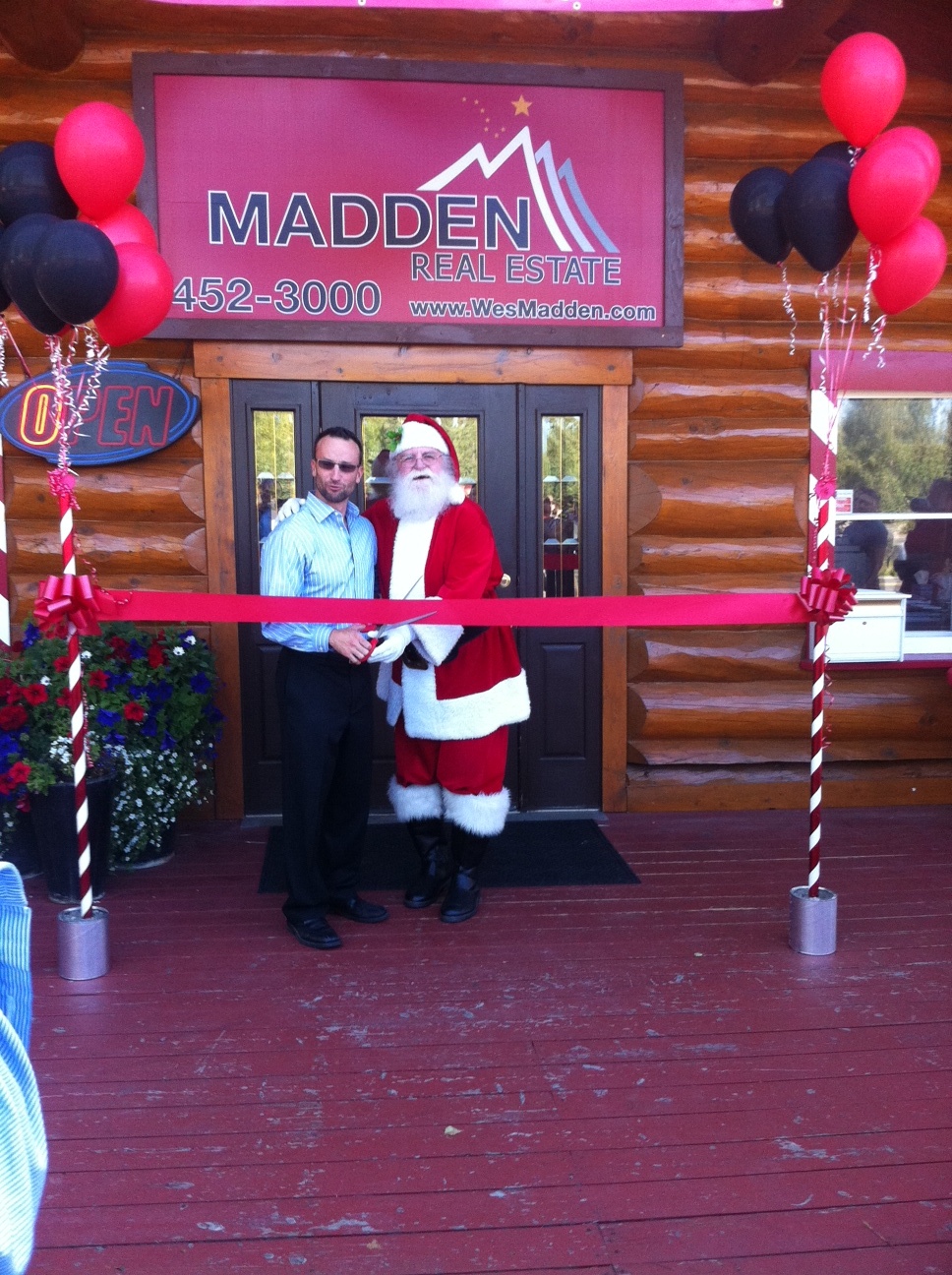 Kris Kringle lives in North Pole year round and as you might expect, he makes a stop at the Santa Claus shop each day. Add to that, the wonderful lattes, mochas and other coffee and tea beverages and you'll have a memorable experience that will provide wonderful memories for years to come.

If all that shopping leaves you hungry, be sure to stop at the Pagoda Restaurant for a tasty choice from their world famous menu. Featured on the Food Channel, the Pagoda specializes in Mandarin, Szechuan, and Cantonese cuisine. The Pagoda consistently brings world class dining to North Pole and is the winner of the 2006, 2007 & 2009 Fairbanks Daily News-Miner Peoples Choice Award for Best Asian Food. The serving sizes are very generous and the service is amazing!

If all of that activity hasn't left you exhausted, why not take advantage of the biggest natural attraction in the universe? The Aurora Borealis (The Northern Lights) is the largest light show in the galaxy. Take a short trip north of North Pole and you'll find the perfect spot to view this spectacular wonder. Bring a camera and tripod along with your cold weather clothing and you'll marvel at the sight that Alaskans of all ages come out to see year after year.

Whether you come to North Pole for a day or a lifetime, you'll love this little Christmas village with the incredible natural light show! We want to make your visit permanent with a home in North Pole. There are many great places throughout the town and homes in North Pole start at just $140,000 for single family homes. There are also great condos in North Pole with various amenities and large floor plans at just $190,000. Come see how great living in the "best place on earth" can be when you invest in North Pole real estate. Contact one of our agents today at 907-452-3000 or email us for personal service and for all North Pole and Fairbanks real estate.

Also check out our article on a different way to see Alaska and learn more about the North Pole real estate market here.