Why Would A Seller Get a Warranty Policy On a Home? Protection, Peace of Mind and Preservation
Posted by Wes Madden on Thursday, August 25, 2011 at 9:56 AM
By Wes Madden / August 25, 2011
1 Comment
Watch on your mobile device >>
Most of us have heard about a homeowners' insurance policy and we know that the coverage on those usually encompasses things like fire, theft and vandalism plus storm, wind and lightning damage. It doesn't necessarily end there either but the general consensus is that a homeowner's insurance policy covers unavoidable and circumstantial situations. But did you know that a home warranty takes care of a different scope of coverage in a variety of circumstances? In this article, we go through the differences so you can decide which one is better for you of if you would be best served to get a policy of each on your home.
Advantages of a Home Warranty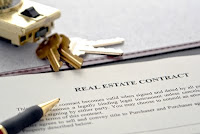 The most obvious reason a warranty on anything is advantageous is because there is coverage in case the items listed on the policy are affected in the way identified on the policy. Who does not want extra protection? A home warranty is no different, though most often it entails warranting a "used" space and the things in it. Unlike a home insurance policy, a warranty covers things that may go wrong, without being tied to natural disasters (like storms) or catastrophic occurrences (like fire, theft or vandalism). A home warranty will provide coverage on this like maintenance and repair on things in your home plus other related issues such as the plumbing and electrical systems, flooring. Also covered by a home warranty is regular wear and tear incurred by the homeowner on things such as furnace, electrical systems and plumbing.
Benefits of a Home Insurance Policy
Required on most FHA loans, a homeowners' insurance policy is not the same as a home warranty in that the policy covers basic replacement value in general in case of calamities such as fire, theft, vandalism, personal liability, storm damage and more. Not only is the home structure itself covered under homeowner's insurance but contents of the home are also included. The biggest advantage of a home insurance policy, other than the blanket replacement coverage that applies to all or most of the home, is the personal liability protection. Anyone visiting, as long as they are not a hired contractor on site (they would have to have their own protection) or those residing at the property are covered for any injury and corresponding medical bills, etc.
Overlaps Between the Two
As with anything, the extent of coverage largely depends on the individual policy drawn up and the riders included for which you pay a premium. For example, a homeowner can choose to purchase additional glass protection, tree removal (after a storm and subsequent damage) or jewelry coverage on items stored in the home. There will be some overlaps, but in general each covers the home in a different capacity. One, the insurance, from the perspective of a catastrophic coverage and the second, a warranty, as a blanket of protection against wear and tear plus normal aging.
Advantage of a Home Warranty in a Real Estate Transaction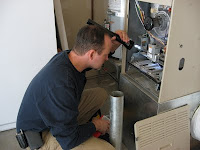 A common feature on many home warranties is free seller coverage. An example of this benefit. Benefits is through a policy offered by Home Warranty of America, a company that supplies a 13-month home warranty on the day a seller lists their house. The most striking advantage is that for 180 days, the seller enjoys free coverage on the house. When the home closes, only then is the policy paid for. Better yet, the liability continues even after the sale transaction is complete, which means that if your buyer is in the home after the sale and discovers that something is not working as expected, most likely it would be covered under home warranty (assuming the item is listed on the policy).
A study conducted by an industry association demonstrated that warranted homes sell faster and more money – sometimes within 3% of the listed price. In today's buyer's market this is an excellent tool to help sellers during real estate transactions.