Why Having a Home Inspection On Your Property Prior to Selling Is a Good Idea
Posted by Wes Madden on Wednesday, August 31, 2011 at 7:57 AM
By Wes Madden / August 31, 2011
1 Comment
Watch on your mobile device >>
It goes without saying that before someone decides to finalize a sale on a house an inspection is an important part of the equation. But did you know that if you were to have an inspection performed on your own property prior to listing it, you would reap several time and money-saving benefits? That's right – for homeowners who have decided to invest a few hundred dollars in advance of selling, there are several avenues through which they end up saving. In this article, we shed light on the reasons why a few hundred dollars now can go a very long way later, most likely leading to a successful sale.
Advance Notice of Safety, Structural and Sanitary Issues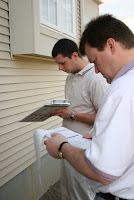 No homeowner wants to be faced with additional and unexpected expenses while in the midst of a pending sale transaction. By taking the proactive measure of having a professional thoroughly review the structure, any concerns that could come up later as a red flag to buyers or a means to negotiate your selling price down – can be identified in advance and dealt with. Concerns about safety, structure or sanitation are primarily required to be resolved prior to sale and with advance notice of any problems in these areas you can avoid costly last-minute surprises.
Added Value To Potential Buyers
During a buyers' market especially, buyers are savvy so they know that inventory levels are high and prices are low and they use that to leverage their influence on a sale. When they come across a home that has been pre-inspected, not only will they be less inclined to skip over to the next property on their shortlist, but they will also appreciate the fact that any necessary repairs will have been done. This allows buyers to focus on the more important aspects of the transaction without wondering if there are any unresolved issues lurking behind the scenes.
Dodge Replacements and Have Repairs Done As Needed
The last thing a seller wants is to have to shell out large amounts of money prior to selling their home. With a home inspection done in advance of listing the home, major issues can be preempted with manageable repairs rather than needing complex repairs or expensive replacements. Not to mention that buyers love to come into a move-in ready home with all repairs and issues taken care of.
Leverage At Negotiation Time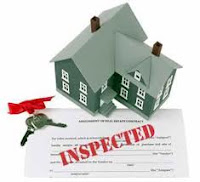 Having had a detailed and comprehensive inspection by a qualified home inspector in advance, allows the seller an edge when it comes time to negotiating a selling price. In situations when a buyer is aware of things that are not completely up to par they would use that to lower the selling price, repairs done to resolve outstanding issues in advance make that step unnecessary. From a seller's standpoint, it is a huge benefit knowing up front what the financial outlook is for the transaction.
~
Nowadays, sellers need all the push they can get to stand out in a crowd of other sellers, all vying for the few buyers out there at the moment. Whether offering extra concessions, coming far more than half way on sharing some expenses or demonstrating the willingness to accept a less-than-optimal price on the property – one thing is certain right now: sellers are the underdog. With a home inspection on the table however, it is just one more thing that makes the sale more attractive than others, hopefully translating to a successful sale.