Three Critical Things That Can Enhance the Price of Your Home
Posted by Wes Madden on Monday, July 18, 2011 at 2:23 PM
By Wes Madden / July 18, 2011
Comment
Watch on your mobile device >>
Let's face it, it's a competitive economy and we all want to get the most bang for the buck. This especially applies to real estate. It's true that the real estate industry is picking up now and people who made investments in property some time ago can expect some returns at some point in the near future. But the fact of the matter is that today it is still a buyers' market and therefore it is essential that you prep up your home before putting it on the market.
In this article we share three critical success factors that can bring about a significant change in the eventual price that you get paid for your home.
EASY AS 1-2-3
Curb Appeal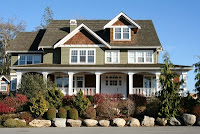 The first important factor that has a direct bearing on the value of your home is how well maintained it looks from the outside. In real estate terms we tend to classify it as curb appeal. The term "curb appeal" refers to the façade of the house that greets the buyer as he walks up to the front door. This includes the lawn, any lawn fixtures, the shrubbery, the patio and all the other things that the buyer can see at first glance.
In order to get a good value for your home you must ensure that all these are in tip top condition. Keeping in mind that first impressions are lasting impressions, take time out to work up your grassy areas – use fertilizer, hire outside help and really make the lawn look green and grand. Next comes the entryway. The front entrance area is very important. You can easily dress it up with flowerpots, a swing or some good quality patio chairs. Patio sitting space is a great way to indicate a good neighborhood as it shows that people are comfortable with spending time out in the open amongst neighbors.
Another small thing that can add value is the welcome mat. Make sure you dust it well or replace it altogether. An old rickety door will give a very poor impression of your home so replacing it with a new one is a great addition to the space. You may want to replace the old door with a nice new one that shuts properly and is inviting.
Kitchen Aroma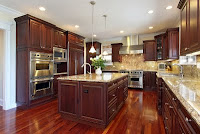 The kitchen serves as the gathering place for every family. Therefore upgrading the kitchen is an excellent step towards increasing the value of your home. If your budget allows, upgrade appliances like the fridge, microwave and oven. Also make sure to check the handles on cabinets. Often these small things tend to get missed out but a savvy buyer can easily identify these seemingly innocent gaps. A good-looking kitchen sets a very good impression for the rest of the house. People generally believe that if the kitchen and bathrooms were well maintained, the rest of the house would definitely be in impeccable condition. Make sure you clean off the appliances and counter tops to give your kitchen a more polished look. Also make sure to put dishes away and dry off the sink before those crucial visits from potential buyers.
Lighting is another tool to make your kitchen stand out. Kitchens often give the impression of being under lit and under lit kitchens imply poor focus on house maintenance. Don't let a simple thing as lighting destroy the value of your home. Lighting is probably the cheapest upgrade, especially under cabinet lighting. Adding under cabinet lighting to your kitchen is extremely easy and is readily available at your local store.
A Bathroom Facelift
As mentioned above improved bathrooms are another factor that can help enhance the value of your home. Give your bathrooms a facelift by changing the fixtures, blinds and accessories like the mirror or towel bars. Sometimes a simple thing like changing the color can really make a big difference. Bathrooms are also the one space where the color white is acceptable. White bathrooms give off a sterile, clean look. If the mirror does not have a frame, adding one can give it a brand new feel, potentially yielding valuable extra dollars to the sale price of your home. Another great tip is to match the colors of your bathroom's fixtures with the walls.
~
So the next time you have a buyer coming in to see your house, be sure to use these great tips to spruce up your home and bump up the success factor. These top three areas form the crust of what buyers look for when evaluating a house and can really contribute towards enhancing the value of your home.