Homes for Heroes – How VA Home Loans Pave the Way for a Great Future for these Folks
Posted by Wes Madden on Tuesday, November 1, 2011 at 8:44 AM
By Wes Madden / November 1, 2011
1 Comment
*Note you don't have to be 50% disabled to waive the funding fee. See below for a list of all exempt from paying funding fee.
Watch on your mobile device >>
What a great honor to be able to return the favor that so many service men and women give us every day as they continue to put their lives on the line for our safety. Whether active in duty, someone that has experienced disability as a result of military service or any veterans who have been honorably discharged – there are homeownership benefits out there for you!
NO DOWN PAYMENT!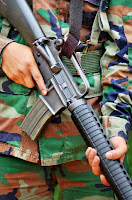 This used to be something that we would see a lot in television and billboard ads, talking about how easy it was to obtain a loan of any sort. But with lending practices even tighter than they used to be, we hardly see the phrase "NO DOWN PAYMENT" anymore. One of the very few loan types still available that requires no money down, the VA home loan is a great way for our heroes to reestablish their lives without the typical down payment needed. At one time the average down payment was about 20% down, and with an FHA loan there is a really low down payment of 3.5%, which is significantly lower. But zero down mortgages free up much-needed cash flow for other costs associated with a new home. Another great benefit of VA home loans is that they do not involve mortgage insurance expenditures as with typical loans.
VA Funding Fee Reduced or Waived
To obtain a VA guaranteed home loan, the borrower must pay the VA funding fee but the good news is that depending on where you stand with the military – that fee can either be reduced or even eliminated from your mortgage application process. The one-time fee is typically rolled into the mortgage amount and ranges from 1.25% to 3.3%. The amount of down payment made plus also whether the borrower is on active duty or reserve impacts the exact percentage required.
Two other ways to reduce or eliminate the VA funding fee are either by putting down at least 5% down on the property, in which case the fee will be dropped to 1.5% for active duty personnel -- or if the person borrowing is disabled the fee is reduced. There are no extra funding costs associated with the loan for veterans that are 50% or more disabled as a result of their service.
Loan Guaranteed by the VA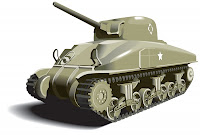 If you are a military veteran, personnel activity serving on duty, a veteran with a partial of total disability or an honorably discharged serviceperson – the Veterans Administration guarantees your loan. In case the bank comes to a point of needing to foreclose on the home, the VA will come in and pay the bank a certain percentage of the loan as part of their guarantee. This added protection is what allows lenders to comfortably approve loans to military personnel with the additional benefits offered.
~
The thing to keep in mind if you are considering obtaining a home loan that is guaranteed by the VA, is to mention this to your Realtor or loan officer as soon in the process as you can. The earlier they know of your potential eligibility for this type of loan, the better they will be able to serve your needs and calculate what your costs will be, including the VA funding fee. This is especially applicable if you are a veteran with a disability. Since VA home loans can be originated through any qualified lender, your choice of Realtor will be able to refer you to their VA loan experts so that the process can begin in expert hands.
*The following persons are exempt from paying the funding fee:
Veterans receiving VA compensation for service-connected disabilities.
Veterans who would be entitled to receive compensation for service connected disabilities if they did not receive retirement pay.
Surviving spouses of veterans who died in service or from service connected disabilities (whether or not such surviving spouses are veterans with their own entitlement and whether or not they are using their own entitlement on the loan).
Veterans who are rated by VA as eligible to receive compensation as a result of pre-discharge disability examination and rating.
Veterans entitled to receive compensation, but who are not presently in receipt because they are on active duty.