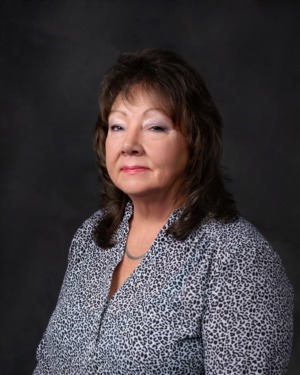 Pledge to Clients:
To help you with your dream of buying your dream home or selling your wonderful home.
I have been a resident of Fairbanks and North Pole for over 40 years and 14 years of that has been
Real Estate.
I have extensive knowledge and experience in this area.
I am a low pressure sales person with the ability to listen and hear what you have to say.
I stand by my clients from the beginning till the end.
Professional Experience:
I have been a realtor for 14 years.  I started with a few sales then went into property management.
I found property management led me to the most amazing clients and so from there I began
to help sell homes and help buyers find their homes.
I have worked with many different relocation companies that send you here or are helping you move out.
Outside Interest:
My favorite thing to do is working in my yard in the summer.
Summertime here is short, so my family and myself do a lot of camping, fishing, hunting, boating with many
campfires with plenty of cookouts.  Anything outdoors is where you will find me in the summer.
Personal Info:
I have lived here for 40+ years.  Started with a family run business, which was a small grocery, liquor and diner in Rural North Pole.
There were many pipeliners and gold miners at that time.  As hard as the work was, it was a fun time. It sadly closed after 15 years. 
I have gotten to see the, oh so many changes from then to now.
I did various jobs from there while raising my 3 children, until I was introduced to Real Estate.
I am a North Pole gal with an ever growing family, where you find us either doing family dinners on the weekends or some kind of games
to keep us busy in the winter time, oh yeah, and singing, somehow it always ends with us singing.