Peter Dally
Buyer Specialist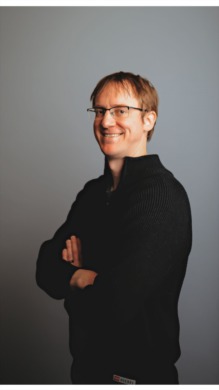 Pledge to Clients:  I pledge to be responsive, diligent and thorough with
you and your home search while I give you the best service possible
with Madden Real Estate.

Professional Experience:  I have a well-rounded background in
customer service and communication including
-3 years as an English and History teacher at an International School in
Shanghai China
-10 years as a Seasonal Park Ranger in visitor services, leading guided
hikes, and talking to large groups of people.

Outside Interests: I love to hike, backpack, bird watch, sit in my wood
fired sauna, play computer games, exercise my dog and spend time with
my family.

Education:
-Michigan State University - BA Degree in Psychology
-Stephen F. Austin State University – MS in Resource Communication
Personal Information: I am an Alaska transplant. I first arrived in
Alaska in 2012 as a seasonal worker, kept coming back summer after
summer until I put down roots and bought a home in Fairbanks in 2018.
I have learned a lot as a home owner and still vividly remember my
home buying process. As a Realtor, I put myself in the shoes of every
client while remembering what it was like for me as a first time home
buyer.