Justin Heminger
Listing Partner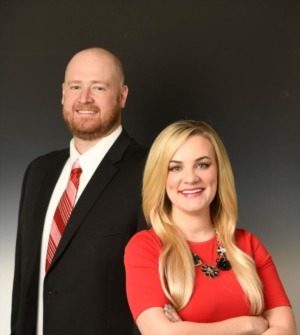 Personal Pledge:
I pledge to provide a level of customer service that not only exceeds other firms, but also our clients' expectations. I pledge to be accountable for my actions, and to serve our clients with unimpeachable honesty and the utmost integrity. To my core, I am driven to help our clients reach their goals. I pledge to use the latest in technology to give our clients the utmost competitive advantage in our market place.
Professional Experience:
I joined the Ohio Air National Guard in August of 2002, and spent 6 years and 2 months serving as a Traditional Guardsman in the 178th Security Forces Squadron. I deployed to Diego Garcia in June of 2006.  In August of 2008 I began working with the State of Alaska conducting rigorous negotiations on a daily basis with the Office of Children's Services. In January of 2015 I earned my Real Estate License, and began selling real estate with Madden Real Estate as a Buyer's Specialist. In January of 2017 I pivoted into the role of a Listing Partner.
Education:
In May of 2008 I graduated with a Bachelor's Degree in Sociology.  In 2016 I completed the additional educational requirements to become and Accredited Buyer Representative, and a Military Relocation Professional.
Outside Interests:
I came to Alaska for the hunting and the fishing, it is amazing here. I love the weather. It is never too hot, but it can get pretty cold, which is perfect.
Personal information:
My family is my outside interest. I have a wonderful wife that has exercised extreme patience with my career. Everything I do is for my two amazing children. Without my family, I am nothing.
Cell Phone- 907-888-9445
Office- 907-328-6980
Toll Free: 877-735-5022
Fax: 866-371-7491
Email: Justin@maddenrealestate.com